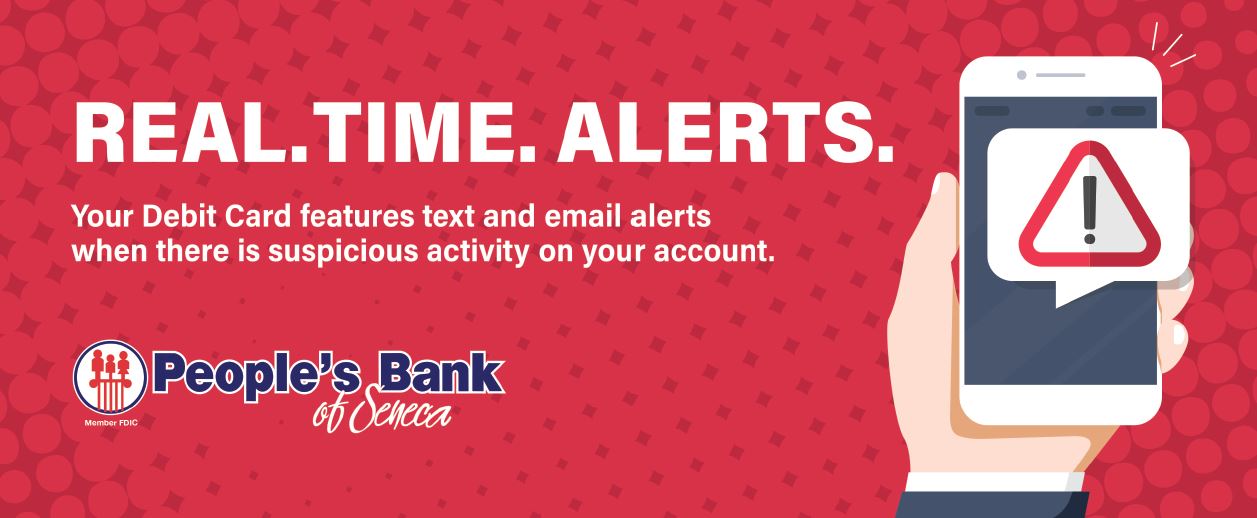 Your Debit Card features text and email alerts when there is suspicious activity on your account.
People's Bank of Seneca always is looking out for your account safety and security, so we've added the protection of real-time text and email alerts to your Debit Card.

Please respond to any fraud alerts by text, email, or by calling the number listed on your voicemail.
To Report a Lost or Stolen Debit Card:
Call People's Bank of Seneca at (417) 578-9010 or (417) 578-9050 during regular business hours.
After business hours, call TransFund After Hours Hot Card Service at (888) 263-3370. A representative will take your information, deactivate your card, and contact People's Bank of Seneca the next business day.